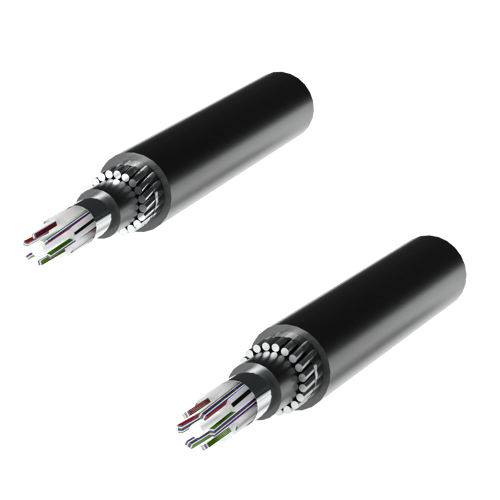 TOL4043001+A
Underwater Cable – Ribbon
GAHSALTL 12-192 fibers G652D S12
For lakes and rivers
Water depth down to 100 m
Compact design, down to 20 mm in diameter
12 to 192 fibers, G652.D
Steel wire reinforcement
Water blocking Al-foil
For lakes and rivers
Water depth down to 100 m
Compact design, down to 20 mm in diameter
12 to 192 fibers, G652.D
Steel wire reinforcement
Water blocking Al-foil
The cable is a single armored, ribbon cable for shallow submarine installations where moderate protection is required.
The cable is suitable for lakes and river crossings in all types of networks such as trunk, metropolitan and fiber access networks.
This submarine cable is based on a slotted core fiber ribbon design for maximum protection. The fibers are protected by an aluminum foil and a polyethylene sheath. Outside the sheath there is a layer of galvanized steel wires covered with a heavy-duty layer of HDPE polymer.
The steel wire reinforcement provides reliable mechanical protection, enabling installation and operation during rough conditions.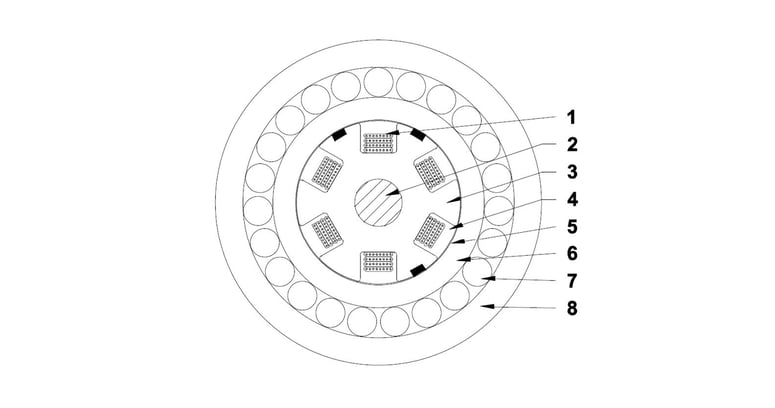 4- or 8-fiber ribbon: Silica, acrylate
Filling compoiund: Thixotropic gel
Central strength member: Glass fiber reinforced plastic
Slotted core: Polyethylene
Wrapping: Plastic coated Al-foil
Sheath: Polyethylene
Armouring: Galvanized steel wires
Sheath: Polyethylene
Technical Information
Product Color
Black Sheath
Color Code
S12
Temperature, Operation [°C]
-30 to +60
Temperature, Storage [°C]
-40 to +70
Temperature, Installation [°C]
-15 to +40
Water Blocking
Longitudinal water blocking according to IEC 60794-1-2-F5
Fiber Type
G652D
Attenuation @Wavelength [nm]
1310/1550/1625
Maximum Attenuation [dB/km]
0.36/0.23/0.25
Conformance
Longitudinal water blocking according to IEC 60794-1-2-F5.
Mechanical and environmental tests in accordance with IEC 60794-1.
Fiber parameters and tests according to the IEC series 60793-2 and 60793-1.
Marking
Example of sheath marking, 1 time/meter:
"HEXATRONIC A35 yymmddhh TOL4043001/12A GAHSALTL 12/C4 G.652.D xxxxx m"
where yymmddhh = year, month, day and hour of manufacture, xxxxx=running meter marking.
Installation Notes
The cable will sink and in most installations there is no need to add extra weight to keep it in place.
Ordering Information
Max continuous length: 10 km (4-96f), 7.8 km (144-192f)