Ultra-Lightweight Preparation Tool Kit
FOTT-ULW-PREP-KIT
Ultra-Lightweight Preparation Tool Kit
All the required tools for Hexatronic's Ultra Light-Weight cable
Precision preparation
Robust, High Alloy Carbon Steel & Tungsten Carbide components
Easy blade replacement
Robust case
Convenient - custom storage tooling
Foam-lined: full protection of tools
Precision preparation
Robust, High Alloy Carbon Steel & Tungsten Carbide components
Easy blade replacement
Robust case
Convenient - custom storage tooling
Foam-lined: full protection of tools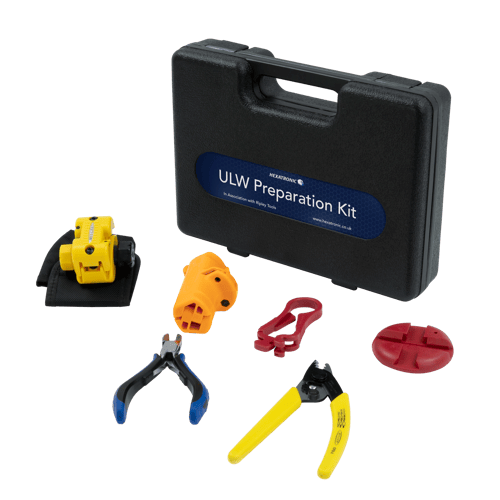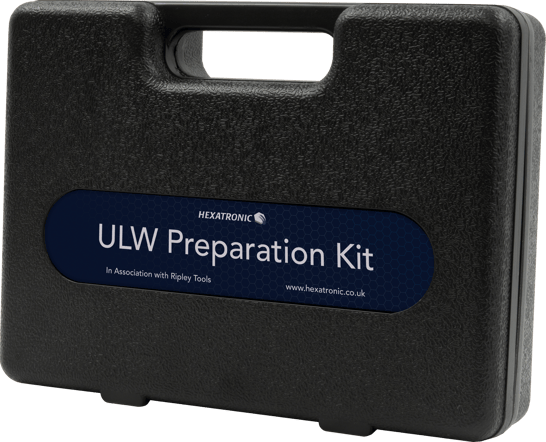 Being prepared means being equipped with efficient supplies you will require for an installation.
This handy Tool Kit contains all the required tools for accessing and preparing Hexatronic's Ultra Light-Weight cable. Supplied within a hardwearing, foam-filled protective case to eliminate any possibility of damage when the installation tools are not in use.
Adopting best practices and best usage ensures the ULW preparation tools will provide a long and trouble-free service.
Technical Information
Ordering Information

3-Hole Fiber Optic Stripper

Slitter & Grip Assist Tool

Buffer Tube Scorers

Side cutting pliers 5'

16-Channel Mid-Span Fiber Access Tool

Black Case

3-Hole Fiber Optic Stripper
Slitter & Grip Assist Tool
Buffer Tube Scorers
Side cutting pliers 5'
16-Channel Mid-Span Fiber Access Tool
Black Case