Microduct Assembly 5/3.5 mm Indoor/Outdoor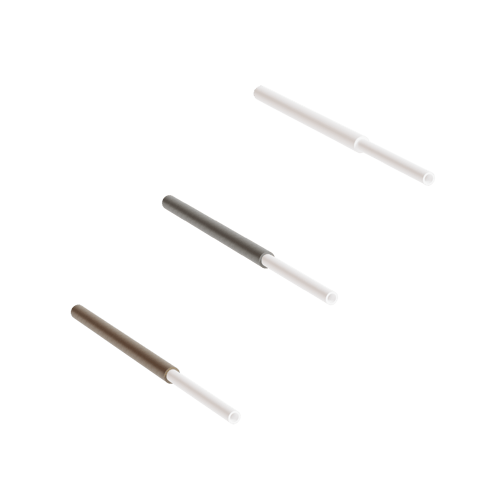 MPB30252+
Microduct Assembly 5/3.5 mm Indoor/Outdoor
FRD 5/3.5 mm 1 -way HG ID/OD
Sheathed duct for indoor or outdoor use
Outer sheath UV resistant for outdoor facade installation
Inner microduct, flame retardant for installations indoor
Halogen-free, flame-retardant
Low friction inner surface for maximum installation lengths
Excellent environmental properties
Sheathed duct for indoor or outdoor use
Outer sheath UV resistant for outdoor facade installation
Inner microduct, flame retardant for installations indoor
Halogen-free, flame-retardant
Low friction inner surface for maximum installation lengths
Excellent environmental properties
The indoor/outdoor tight protected microduct consist of a halogen free, flame retardant inner duct with a removable, UV resistant outer sheat. This design makes it possible to install the duct outdoors on facades. Sections of the duct can aslo be installed indoors by simply removing the outer sheath, exposing the flame retardant inner duct. The microduct can be mounted onto facades with cable clamps (7mm).
The microducts are made of halogen-free, flame-retardant polymer. The microducts are white with a colored outer sheath that blends in with different types of facades. Color options for the sheath are white, grey and brown. The inner flame retardant microduct has an outer/inner diameter of 5/3.5 mm and is colored white.
Microducts: Halogen-free, flame-retardant polyolefin
Sheath: HDPE
Technical Information
Temperature, Operation [°C]
-40 to +60
Temperature, Storage [°C]
-40 to +60
Temperature, Installation [°C]
-20 to +50
Conformance

Abrasion: IEC 60794-1-2-E2B(1)
Kink: IEC 60794-1-2-E10, 20 x outer diameter
Impact: IEC 60794-1-2-E4
Crush: IEC 60794-1-2-E3
Tensile: IEC 60794-1-2-E
Bend: IEC 60794-1-2-E11A
Torsion: IEC 60794-1-2-E
Flexibility: IEC 60794-1-2-E8
Inner Clearance: IEC 60794-5-20, IEC 60794-5-10, Ann. D
Flammability: IEC60332-3-24, IEC60332-1
Smoke density: .IEC61034-2
Smoke volume: ASTM E662
Halogen Content: IEC 60754-1, 0%
Acidity/Halogen contents: IEC60754-1/-2
Toxicity index: DEFSTAN 02-713

Installation Notes
Note that the sheath must be removed for the section of the duct that is installed indoors.