5/MPB30265+
TWD 10/6 mm Primary Tube, Striped
Easy to branch out and splice
Heavy-duty design
10/6 mm microducts
Low friction ribbed inner surface for maximum installation lengths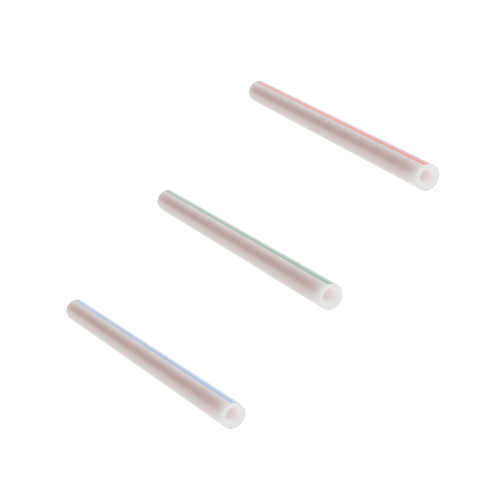 The thick-walled microducts have an inner low friction surface that enables installation of nano cables or fiber optic micro cables. The thick inner wall of the microducts allow for installation directly into the ground without the need for additional protection. The microducts are optimized for best performance in combination with the Hexatronic Raptor and Viper air-blown cabling systems.
The microducts have an outer/inner diameter of 10/6 mm. All microducts have two colored stripes.
Micro ducts are made of Polyethylene (HDPE)
All materials are halogen free.
Technical Information
Product Color

12 different colors are available: red, green, blue, yellow, white,

grey, brown, violet, turquoise, black, orange and pink.

Temperature, Operation [°C]
-40 to +60
Temperature, Storage [°C]
-40 to +60
Temperature, Installation [°C]
-20 to +50
Conformance

Abrasion: IEC 60794-1-2-E2B(1)
Kink: IEC 60794-1-2-E10, 20 x outer diameter
Impact: IEC 60794-1 2-E4
Crush: IEC 60794-1 2-E3
Tensile: IEC 60794-1-2-E
Bend: IEC 60794-1-2-E11A
Torsion: IEC 60794-1-2-E
Repeated bending: IEC 60794-1 2-E6
Inner clearance: IEC 60794-5-10, Ann. D

Ordering Information
Supplied lengths: 1000 m