High Performance Nano Cable
TOL4019080+C
High Performance Nano Cable
2-12 fibers G657A1 TIA598 - No Ripcord
Quick and easy sheath removal and fiber separation
Slim design for installation into microducts down to 3.5mm inner diameter
Installation by blowing or pushing
Extra strong and durable, with integrated strength member
Smooth, low-friction sheath
Extra wide operational temperature range, -45 to +70°C
Excellent installation performance
Halogen-free
Quick and easy sheath removal and fiber separation
Slim design for installation into microducts down to 3.5mm inner diameter
Installation by blowing or pushing
Extra strong and durable, with integrated strength member
Smooth, low-friction sheath
Extra wide operational temperature range, -45 to +70°C
Excellent installation performance
Halogen-free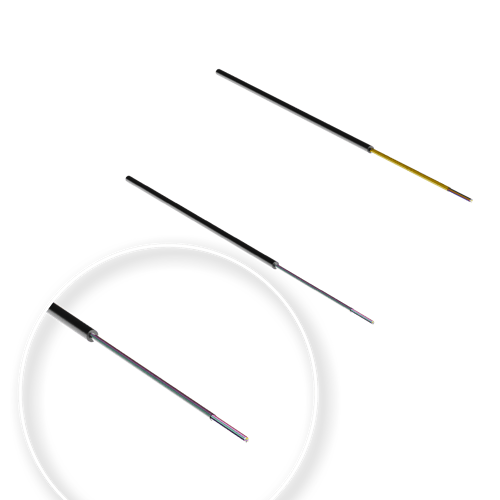 The Hexatronic Raptor is a high performance Air Blown Nano Cable that will minimize initial investment and at the same time provide a future proof network that is easy to expand, upgrade and maintain. The main application areas are for fiber access networks such as Fiber To The Home (FTTH) and Fiber To The Antenna (FTTA). The cable is intended for installation in microducts with an inner diameter from 3.5mm up to 12mm.
The Hexatronic Air Blown Nano Cable has a unique design that offers a combination of properties previously not available on the market. A sturdy fiber unit with state of the art fiber blowing performance increases the installation success rate and provides quick and problem free installation.
With the integrated strength member, the cable is ideal for both blowing and pushing. The strength member also adds increased stability and robustness to the cable.
The cable is available with single mode bend resistant G657A1 fibers.
This new MKII version of the Hextronic Raptor Nano Cable series has several improvements that saves time and costs during installation. Sheath removal and fiber separation is highly enhanced without the need for a ripcord.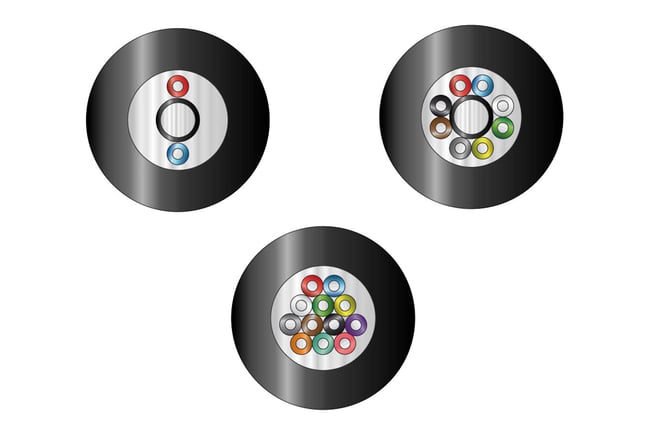 Primary coated fiber: Silica, acrylate
Buffer: UV-cured polymer layer.
Strength member: Coated glass fiber reinforced plastic
Low friction thermoplastic
Technical Information
Product Color
Black Sheath
Color Code
TIA598
Temperature, Operation [°C]
-45 to +70
Temperature, Storage [°C]
-45 to +70
Temperature, Installation [°C]
-15 to +60
Fiber Type
G657A1
Attenuation @Wavelength [nm]
1310/1383/1550
Average Attenuation [dB/km]
0.31/0.31/0.20
Maximum Attenuation [dB/km]
0.38/0.38/0.25
Marking
Example of sheath marking, 1 time/meter:
"HEXATRONIC A35 yymmddhh TOL4019080/8AH GAHL-K-DHR 8/A8 G657A1 S12"
where yymmddhh = year, month, day and hour of manufacture, xxxxx=running meter marking.
Installation Notes
The cable is intended for installation in microducts with an inner diameter from 3.5mm up to 12mm.
The cable should be installed at a temperature between -15 to +40°C. The cable shall not be stored in direct sunlight. The sun may heat up the cable over the permitted temperature limit.
Ordering Information
Supplied lengths: 1, 2, 4 km