I'm delighted to enter into a strategic partnership with Hexatronic, who not only offer full-scale solutions for passive fibre infrastructure, but also training for our construction companies.
I think Hexatronic is a very good company. It's good products, good quality, very good service and easy to interact with, so we are very satisfied.

Hexatronic has a unique end-to-end proposal, and the 20 year warranty. Smart and effective people. Smart and effective solutions.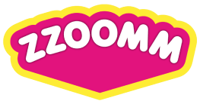 The strength of Hexatronic is the willingness to help both large and small players. And they always deliver on time.